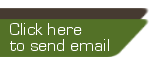 East Tennessee Heart Consultants - Knoxville, Tennessee

Chief Financial Officer 5/06 - 12/07

Managed accounting and finance functions for 40-member cardiology practice generating $100 million in annual charges and $40 million in annual collections. Personally addressed frequent and diverse requests for financial information from doctors and fellow administrators.
Enhanced financial reporting flexibility by using FRx software to generate reports by specific cost and revenue centers on the corporation's organizational tree. Replaced complex hard-coded financial statement formats previously used for reporting. Consolidated chart of accounts.
Calculated mid-year and year-end distributions of net income to shareholders following IRS regulations for professional corporations. Provided input concerning structure of compensation plan, especially with regard to pre-tax and post-tax treatment of deduction categories.
Worked with large, regional banks to secure $7.0 million credit facility and coordinated execution of interest rate swaps. Evaluated wholesale lockbox, online treasury and credit card processing service offerings.
Extensively used Microsoft Access to analyze data contained in ODBC-compliant tables underlying the practice's Centricity patient management system and Great Plains general ledger.
Negotiated letter of intent and purchase agreement for sale of fixed assets to a physician leaving the group to start his own practice. Arranged leasing terms with non-affiliated vascular surgeon for part-time use of Nurse Practitioner and office space.
Enforced compliance with a corporate integrity agreement signed in connection with a settlement with the investigative arm of the federal government (OIG). Developed and trained employees about the practice's policies and procedures. Initiated processing of 9,500 patient refund checks by importing vendors and transactions into Great Plains' AP module using data integration tools.

Parson Consulting - Houston, Texas

Lead Consultant 4/04 - 5/06

Conducted a series of meetings with executives from Manchester, UK area hospitals to collect pricing data for mobile diagnostic procedures to be outsourced to the private sector by the British National Health Service.
Analyzed efficiency of recovery efforts for $730 million of duplicate 2004 payments issued by approximately 40 vendors involved in claims processing for a Fortune 100 health insurance company.
Guided process owners employed by a multi-national construction firm throughout documentation and testing phases of section 404 of the Sarbanes Oxley Act of 2002. Discussed significance of findings with the firm's external auditors. Prepared detailed narratives and COSO matrices to summarize control activities.
Reviewed team members' flowcharts created to visually depict control activities in operation at a major national healthcare provider. Constructed a series of standard matrices to describe key controls, workflows and gaps occurring at multiple locations throughout the company's Southern California region. Directed the development of a Microsoft Access database to summarize exceptions and results collected during the documentation and testing phases of the project.
Advised team assembled to assess, document and remediate the process of recording expenditures critical to the continued preservation of a health organization's not-for-profit status.

IDT Corporation - Newark, New Jersey

Divisional Controller of Winstar Communications 1/03 - 2/04

Developed new process for tracking revenue and eliminated four-week lag in recording monthly income. Identified discrepancies between the daily change in 38,000 customer account balances and total transaction activity posted to IDT's proprietary accounts receivable system by uploading and manipulating data within Microsoft Access. Collaborated with MIS department to resolve
system reporting variances. Initiated reporting process for aging division's total accounts receivable balance and analyzed level of reserves to cover doubtful accounts.
Coordinated transition of accounting processes and reporting functions following division's conversion from PeopleSoft to Oracle Financials software.
Shortened monthly financial reporting cycle by six days. Increased corporate controller's financial statement distribution frequency from quarterly to monthly.

Viatel Telecommunications - New York, New York

Director of Accounting 6/00 - 12/02

Prepared monthly financial reporting package following reporting requirements of the U.S. bankruptcy court of Delaware.
Developed extensive PeopleSoft version 7.5 experience working within the general ledger, fixed asset, and accounts payable modules. Created original queries, trees, and nVision layouts. Established business rules for business units, chart fields, general options, and asset processing procedures. Maintained and tested foreign currency revaluations in a three-ledger system.
Responsible for consolidating operations of three companies valuated in several currencies. Prepared 10-Q, 10-K, S-3, S-4, and 8-K financial statements and footnotes for filing with the Securities and Exchange Commission.
Converted approximately 9,500 fixed assets from spreadsheets and legacy software to PeopleSoft Asset Manager.
Updated weighted average shares outstanding and recorded equity effects of option exercises, warrant conversions and issuances and forfeitures of restricted stock.

BGO Practice Management - New Orleans, Louisiana
Start-up Consultant 1/00 - 6/00

Provided accounting and management advisory services to independent physician practitioners and medical facilities.
Constructed beginning financial statements for several physicians utilizing prior years' tax returns and bank statements.
Participated in the implementation and maintenance of computer networks, and the development of informational websites.

Kozmo.com - New York, New York
Director of Cash Management 7/99 - 1/00

Initiated cash management process for tracking, investing, and drawing from $115 million of venture capital funding.
Created Access database to calculate two-tier amortization of 50,000-title rental video library.
Established financial reporting system for analyzing the consolidated or individual budget-toactual performance of seven regional e-commerce markets.
Analyzed and adjusted balance sheet accounts and worked with external auditors to prepare quarterly statements as documentation for private investors and for the SEC during IPO filing process.
Participated in the selection, design, and implementation of company-wide Oracle Fast Forward ERP inventory and general ledger solution.

The Louisiana Clinic - New Orleans, Louisiana
Chief Financial Officer 5/94 - 3/99
Accountant 5/93 - 5/94

Directed accounts receivable, payable, payroll and all general ledger accounting activities for a variety of companies structured under many divisions of business law.
Reorganized a single-specialty medical practice as a multi-specialty clinic via a complete financial restructuring.
Administered several employee benefit plans. Reviewed annual testing, prepared 5500 forms, and ensured compliance with changing IRS and ERISA regulations.
Assisted in the in-house development of integrated clinical management/medical billing software. Prepared and received approval from stockholders for a proposal to upgrade the company's entire computer network.

Coopers and Lybrand - Chicago, Illinois
Associate 3/92 - 1/93

Consulted the Resolution Trust Corporation for a project involving general ledger analysis and cash allocation.
Reconciled general ledger activity to newly established subsidiary ledger itemizing the assets of 67 consolidated savings and loan institutions.
Reviewed the accuracy of sales, write-offs, discoveries, and adjustments posted to all asset categories.

JMB Realty Corporation - Chicago, Illinois
Partnership Accountant 7/90 - 1/92
Staff Accountant 10/87 - 7/90

Managed financial accounting for syndicated real estate limited partnerships investing in commercial, retail, and residential properties.
Analyzed total portfolio value of individual properties on an annual basis utilizing lease simulation software.
Presented cash flow information to corporate executives for use in determining quarterly income distribution rates.
Compiled quarterly (10Q) and annual (10K) financial statements in accordance with the requirements of the SEC.
Assisted external auditors with annual tax and GAAP-basis financial audits of portfolios.
Certified Public Accountant - Illinois - May 1988
Master of Business Administration

Loyola University of Chicago, July 1987
Cumulative Grade Point Average: 3.75/4.00
Received full-tuition scholarship for entire program

Bachelors of Science in Accounting and Advertising

Arizona State University, August 1986
Cumulative Grade Point Average: 3.67/4.00
Completed two undergraduate degrees within three years

Highly proficient in using software programs including Windows; Outlook; Excel (including macros and pivot tables); Word; Access; Oracle Financials, PeopleSoft, Platinum Premier General Ledger, Great Plains; MAS90, Peachtree Accounting and Quickbooks; FRX Report Writer, ADP, Paychex and ABRA Pay payroll software; GE's Centricity Medical Billing Software; CorelDraw; Photoshop; HTML Programming and various Internet-based applications using PCs, Macintoshes, and related peripherals.